IPL 2021 is the biggest event in the world of cricket. It is held annually in spring and autumn. On September 19, the second stage of the competition will begin in the UAE. A full IPL schedule of all matches can be found on this page.Various IPL teams will take part in it. The championship will continue in Dubai. In addition, most of the fans will be allowed to return to the stands. Previously, this was not possible due to the Covid-19 pandemic.
VIVO IPL 2021
CHENNAI SUPER KINGS is the IPL 2021 champion. In the final match, Chennai Super kings defeated KOLKATA KNIGHT RIDERS by a wide margin, with a score of 192/3 20/20 to 165/9 20/20. Congratulations on the win and IPL 2021 ended brightly , successfully and beautifully.Despite a lot of hurdles and tussles this IPL 2021 series gave the world and fans very beautiful matches in which there was drama and friendship and belief in victory. We are looking forward to IPL 2022. Hooray.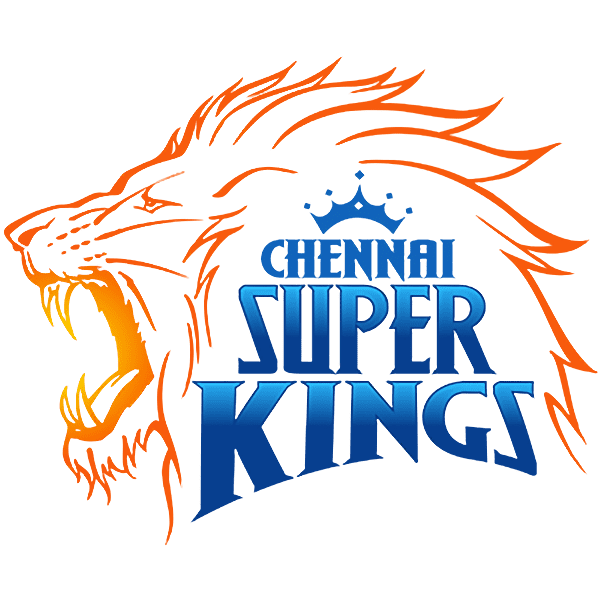 Currently, sports betting fans know the schedule of the second half of the VIVO IPL 2021. The remaining part of the competition will take place within a month and contains 31 matches. It will be held in the United Arab Emirates in Dubai.
IPL schedule
The IPL schedule is very rich. Matches are held every day. If you do not want to miss the next tournament, carefully follow the schedule of games. IPL 2021 is a significant event and players earn large sums. Next, you will find out which of them is the richest.
In accordance with the IPL schedule, the matches will be held from September 19 in Dubai. On this day, the current champions will face off in a duel. This is really a great event for all sports fans. You get the opportunity not only to enjoy your favorite game, but also get a chance to win on bets. Choose from the IPL teams the one that in your opinion will win the match and try your luck.
Below you can see the IPl schedule 2021 in United Arab Emirates :
№
match
DATE
GULF
TIME (GST)
INDIAN
TIME (IST)
COMMAND 1
COMMAND 2
LOCATION
30
19-SEP-21
06:00 PM
07:30 PM
CHENNAI SUPER KINGS
MUMBAI INDIANS
DUBAI
31
20-SEP-21
06:00 PM
07:30 PM
KOLKATA KNIGHT RIDERS
ROYAL BANGALORE
ABU DHABI
32
21-SEP-21
06:00 PM
07:30 PM
PUNJAB KINGS
RAJASTHAN ROYALS
DUBAI
33
22-SEP-21
06:00 PM
07:30 PM
DELHI CAPITALS
SUNRISERS H.
DUBAI
34
23-SEP-21
06:00 PM
07:30 PM
MUMBAI INDIANS
KOLKATA RIDERS
ABU DHABI
35
24-SEP-21
06:00 PM
07:30 PM
ROYAL BANGALORE
CHENNAI SUPER KINGS
SHARJAH
36
25-SEP-21
02:00 PM
03:30 PM
DELHI CAPITALS
RAJASTHAN ROYALS
ABU DHABI
37
25-SEP-21
06:00 PM
07:30 PM
SUNRISERS HYDERABAD
PUNJAB KINGS
SHARJAH
38
26-SEP-21
02:00 PM
03:30 PM
CHENNAI SUPER KINGS
KOLKATA RIDERS
ABU DHABI
39
26-SEP-21
06:00 PM
07:30 PM
ROYAL BANGALORE
MUMBAI INDIANS
DUBAI
40
27-SEP-21
06:00 PM
07:30 PM
SUNRISERS HYDERABAD
RAJASTHAN ROYALS
DUBAI
41
28-SEP-21
02:00 PM
03:30 PM
KOLKATA KNIGHT RIDERS
DELHI CAPITALS
SHARJAH
42
28-SEP-21
06:00 PM
07:30 PM
MUMBAI INDIANS
PUNJAB KINGS
ABU DHABI
43
29-SEP-21
06:00 PM
07:30 PM
RAJASTHAN ROYALS
ROYAL BANGALORE
DUBAI
44
30-SEP-21
06:00 PM
07:30 PM
SUNRISERS HYDERABAD
CHENNAI SUPER KINGS
SHARJAH
45
01-OCT-21
06:00 PM
07:30 PM
KOLKATA KNIGHT RIDERS
PUNJAB KINGS
DUBAI
46
02-OCT-21
02:00 PM
03:30 PM
MUMBAI INDIANS
DELHI CAPITALS
SHARJAH
47
02-OCT-21
06:00 PM
07:30 PM
RAJASTHAN ROYALS
CHENNAI SUPER KINGS
ABU DHABI
48
03-OCT-21
02:00 PM
03:30 PM
ROYAL BANGALORE
PUNJAB KINGS
SHARJAH
49
03-OCT-21
06:00 PM
07:30 PM
KOLKATA KNIGHT RIDERS
SUNRISERS H.
DUBAI
50
04-OCT-21
06:00 PM
07:30 PM
DELHI CAPITALS
CHENNAI SUPER KINGS
DUBAI
51
05-OCT-21
06:00 PM
07:30 PM
RAJASTHAN ROYALS
MUMBAI INDIANS
SHARJAH
52
06-OCT-21
06:00 PM
07:30 PM
ROYAL BANGALORE
SUNRISERS H.
ABU DHABI
53
07-OCT-21
02:00 PM
03:30 PM
CHENNAI SUPER KINGS
PUNJAB KINGS
DUBAI
54
07-OCT-21
06:00 PM
07:30 PM
KOLKATA KNIGHT RIDERS
RAJASTHAN ROYALS
SHARJAH
55
08-OCT-21
02:00 PM
03:30 PM
SUNRISERS HYDERABAD
MUMBAI INDIANS
ABU DHABI
56
08-OCT-21
06:00 PM
07:30 PM
ROYAL BANGALORE
DELHI CAPITALS
DUBAI
57
10-OCT-21
06:00 PM
07:30 PM
QUALIFIER 1
QUALIFIER 1
DUBAI
58
11-OCT-21
06:00 PM
07:30 PM
ELIMINATOR
ELIMINATOR
SHARJAH
59
13-OCT-21
06:00 PM
07:30 PM
QUALIFIER 2
QUALIFIER 2
SHARJAH
60
15-OCT-21
06:00 PM
07:30 PM
FINAL
FINAL
DUBAI
Covid situation at IPL 2021
According to the latest news, none of the foreigners who participate in the IPL 2021 in the United Arab Emirates will have to undergo quarantine. But according to the BCCI protocol, if security measures are violated, their family and franchise members will be punished.
The participants of the IPL 2021 will be representatives of various countries of the world. According to the protocol, everyone who is related to this is required to pass a Covid-19 test three days before departure to the UAE. Each of them must protect themselves and others from possible infection. For any violation, they will face disciplinary punishment. These measures are necessary to preserve the life and health of people. This step is currently forced.
Everyone who comes to the IPL 2021 from India, Sri Lanka, Bangladesh and Pakistan must have a special QR code in the report on a COVID-19 RT-PCR test. That's what the rules say. They describe in detail all the necessary requirements and actions. If one of the foreign players needs to come to the hospital, everything possible will be done so that such persons do not come into contact with healthy people. A mandatory condition is the wearing of personal protective equipment and hand disinfection. All these rules must be strictly observed in order to avoid negative consequences at the IPL.
Fans of IPL betting online India are more lucky because the pandemic can not prevent them from enjoying the game. They can place bets from their mobile device or computer even without being in the country where the matches are held. Create an account in well-known bookmakers and engage in IPL betting.
IPL 2021 Ticket Reservations Online
Buy IPL Tickets, IPL 2021 Tickets Booking, IPL Tickets Booking Online: Watching an IPL match live is always a joy and happiness for every fan. If you are planning to go to Cricket Ground this year and watch your favorite team in Live-Action, here is all you need to know.
Once you have decided on rather to attend the IPL 2021 Auction, the first thing you need to do is to make a reservation for an IPL Match ticket. To do this, you can choose among many ticket resellers such as Paytm, BookMyShow, your favorite team's official website or IPL official website.
There are a great many sites that allow you to book IPL tickets, but since there is high demand, most of the tickets will sell out in no time. If you are unsuccessful in purchasing or reserving a ticket through an online platform, it is possible to purchase the ticket through an offline process. To do so, you can visit the field where the IPL 2021 match will take place and buy the ticket at the respective ticket desk.
If you want to buy IPL tickets, we advise you to buy tickets for any sport only from official ticketing partners. We remind you that you can reserve tickets a few days before the match and you should hurry up because tickets sell out at an astounding rate. Please keep an eye on the sites and book the tickets the minute the booking window opens.
IPL 2021 Ticket Reservations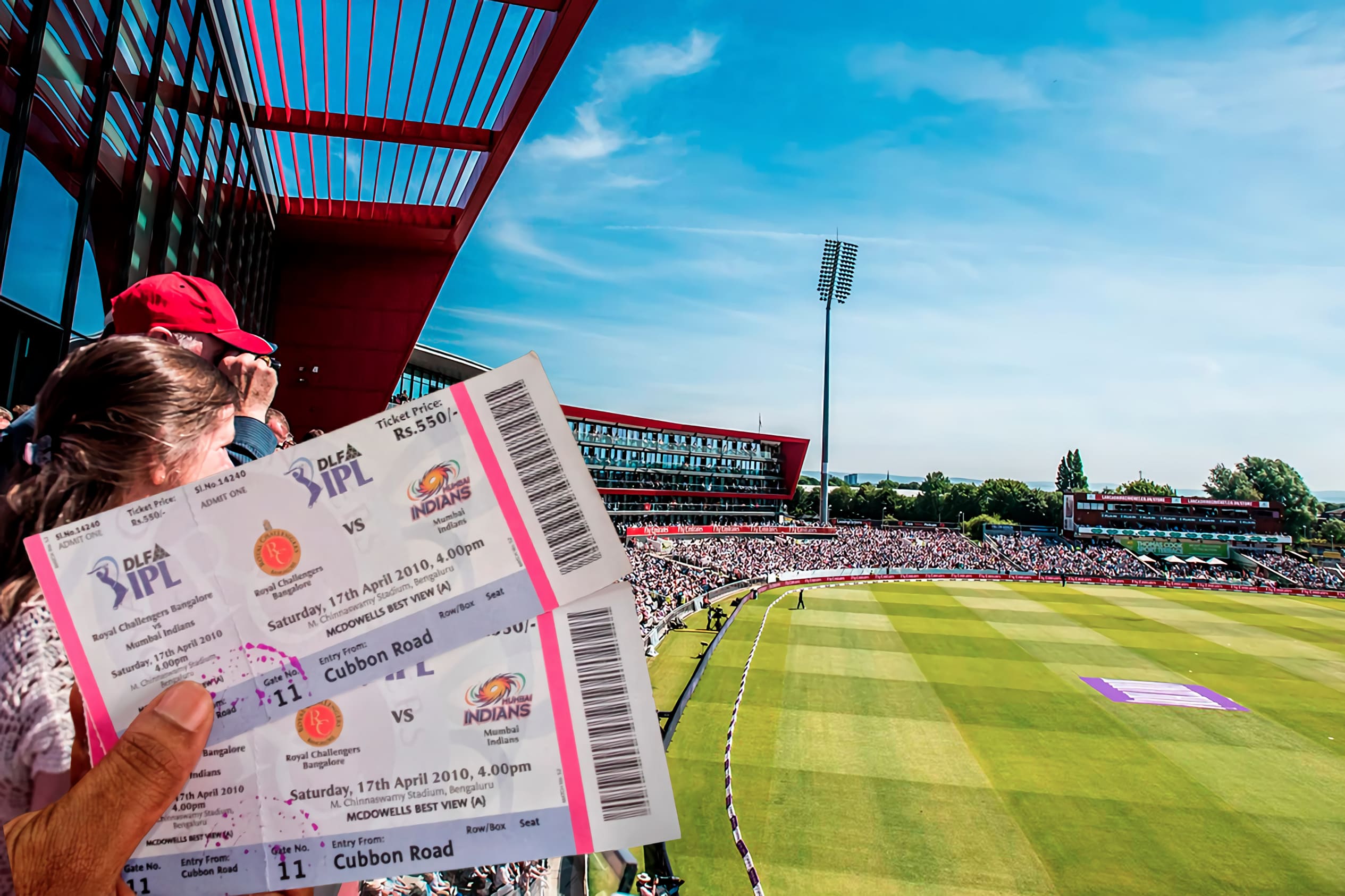 Booking type Online/Offline
Ticket prices start at ₹700
Ticket booking date TBA
Official website iplt20.com
Ticket partner Insider.in, BookMyShow, EventsNow, TicketGenie
You have an opportunity to book Indian Premier League 2020 T20 tickets between 8 teams of MI, CSK, RR, SRN, KHIP, RCB, DD and KKR. Ticket prices usually start at ₹700, but you should understand that ticket prices can vary depending on the facilities and stands. Usually cheaper tickets are sold at the stadium, while tickets available on the websites have higher prices.
Seating: Ticket prices
₹9000 Block Club below
₹3000 Block Club UP
₹2100 Block B
₹1800 Block L
₹1000 Block K & C
₹900 Block F
₹500 Block L1,J,H,G,F1,T,D,B1
₹400 Block K1.H1,G1,F1,D1,C1.
Places: Ticket price
₹9000 Block below
₹3000 Block Club UP
₹2100 Block B
₹1800 Block L
₹1000 Block C & K
₹900 Block F
₹500 Block L1,J,H,G,F1,T,D,B1
₹400 Block K1.H1,G1,F1,D1,C1
How to book your IPL 2021 ticket online?
We are for your sake to inform you that the procedure of booking IPL match tickets is very easy and does not require much effort. You can book your ticket online from the official ticketing partner of Mumbai Indians (MI), Chennai Super Kings (CSK), Kolkata Knight Riders (KKR), Royal Challengers Bangalore (RCB), Delhi Capitals (DC), SunRisers Hyderabad (SRH), Rajasthan Royals (RR), Kings XI Punjab (KXIP).
Please refer to the step-by-step online booking guide:
Visit the website that gives you the ability to book tickets.
Log in (log in with your account or create an account)
Once logged in, click on «Sports» section, click on IPL 2021 category.
Then select the match >>select the stand>>select the quantity of tickets.
Click on «checkout» or «buy» to proceed to checkout and pay for your order
If the payment is successful you will get a corresponding message via SMS or email.
You can buy tickets delivered to your house or print a special request to get your tickets at the counter. If you have tickets delivered to your home, they usually arrive 3 days before the match. Please note → Our website does not sell tickets. Therefore, please do not give us or other visitors to this resource your personal information, including your cell phone number or email address. We kindly ask you to buy IPL 2021 tickets only from official IPL 2021 ticketing partners. Thank you.
Which teams are taking part in the IPL 2021 ?
Eight teams are involved in the IPL 2021. These are all real professionals in their field. What results they showed in the spring of this year, you have studied in the table below. In order to correctly place bets, you need to learn more about each team in more detail.
Chennai Super Kings
Without a doubt, CSK can be called one of the most famous teams in the Premier League. An important factor here is that they have a qualified captain who achieves success for his team. They became winners three times. This is a very good result.
Despite this, last year's IPL was a collapse for CSK, as the players took only the seventh place. Their fans will hope that this year the team will regain its lost positions and become the winner of the IPL 2021. It all depends on the mood of the guys to win and on the skilful work of the captain.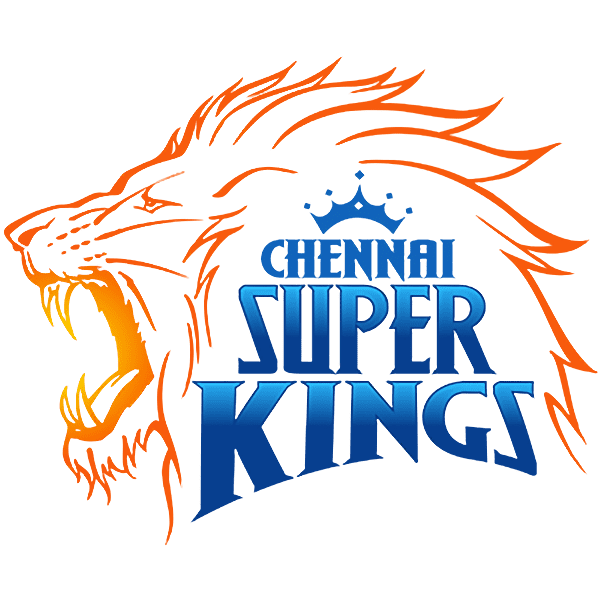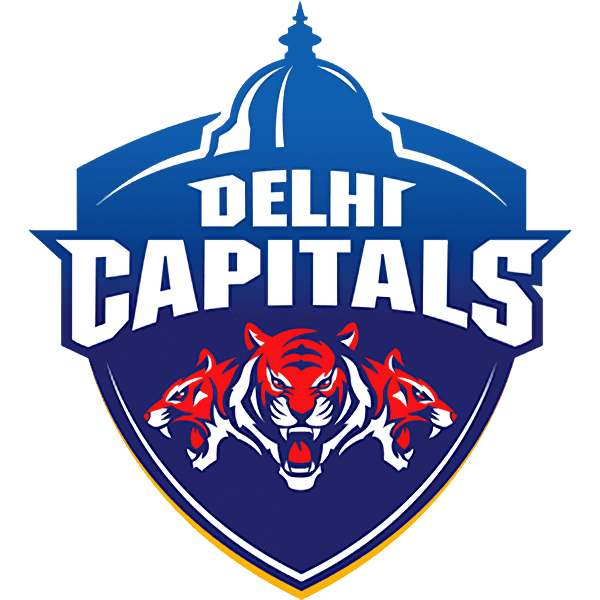 Delhi Capitals
This team became a deserved finalist in the Premier League last year. In a short time, the guys earned themselves the first places in the rating. This is a young team that has good prospects. They have first-class players, but there are still many things that are worth working on.
Punjab Kings
Fans are interested in the question whether this team will be able to show excellent results in the IPL 2021. Now their squad has changed and some old players have left them. Probably, the team will be able to work together and show a good game. The main thing is that the players learn to interact with each other.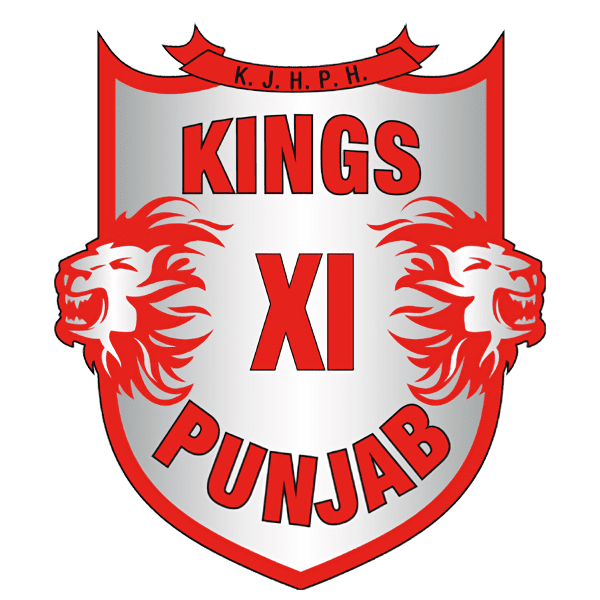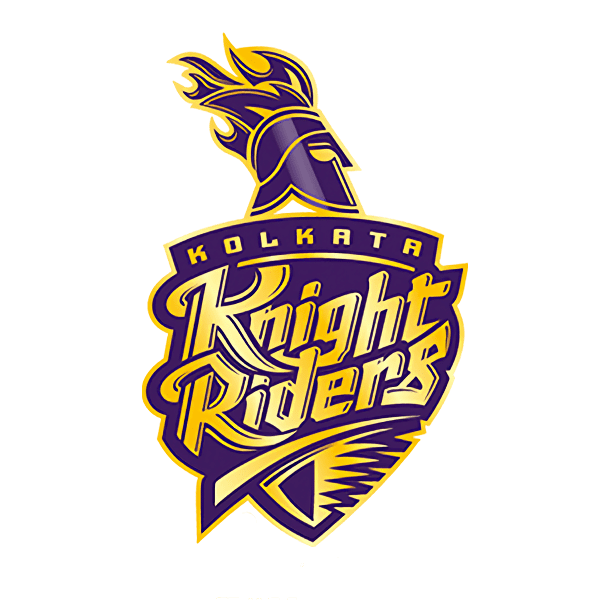 Kolkata Knight Riders
This team is one of the most favorite among fans of the IPL. Only her losses have become more frequent recently. Her captain is doing everything possible to regain his former victories. There are reliable and experienced players in its composition. It remains to be believed that the team will earn high points in the IPL 2021.
Mumbai Indians
As for this team, they deserve all the praise as they have become winners of the Premier League five times. This is a record that no one has been able to break yet. The backbone of the team has been preserved to this day. The players show the best results. Most of the betters place bets on them.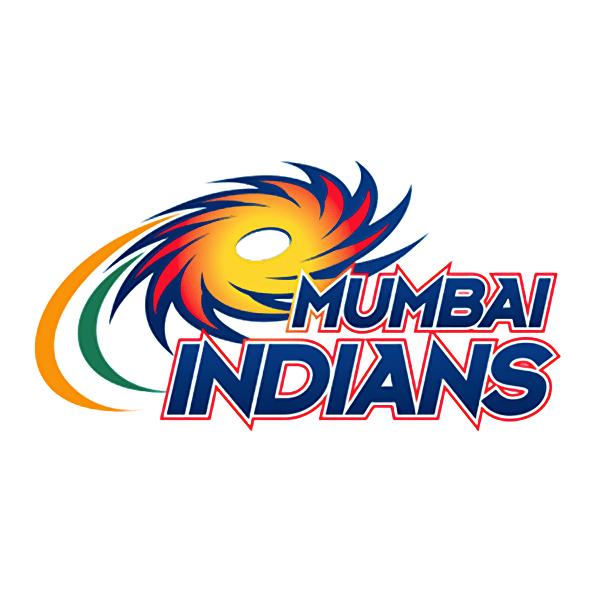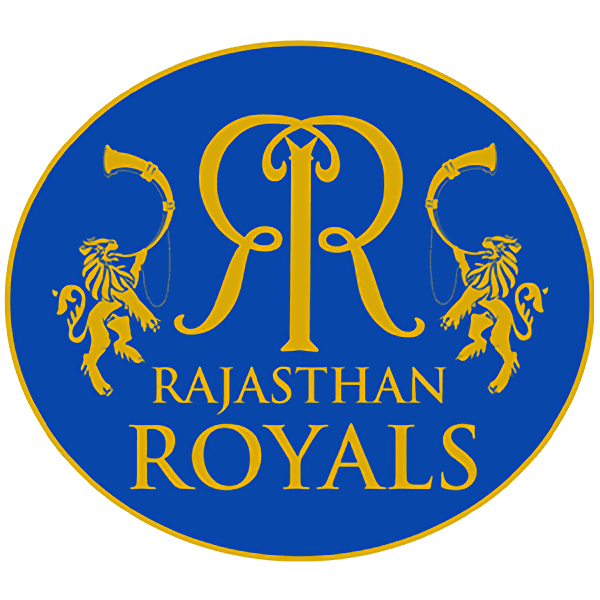 Rajasthan Royals
The last victories of this team were only in 2008. During this time, she did not manage to reach such heights. This year, the captain left the team. Do not despair because there are capable young people. It is they who will show excellent indicators in the future, as experts say.
Royal Challengers Bangalore
RCB has updated its composition. According to forecasts, this should have a favorable effect on the combat capability of the team. Their ranks now include Glenn Maxwell, Sachin Baby and Kyle Jamison. Of course, the presence of such players will have a positive impact on the effectiveness of the team. As a result, we get one more contender for the leaders in the IPL 2021 bets.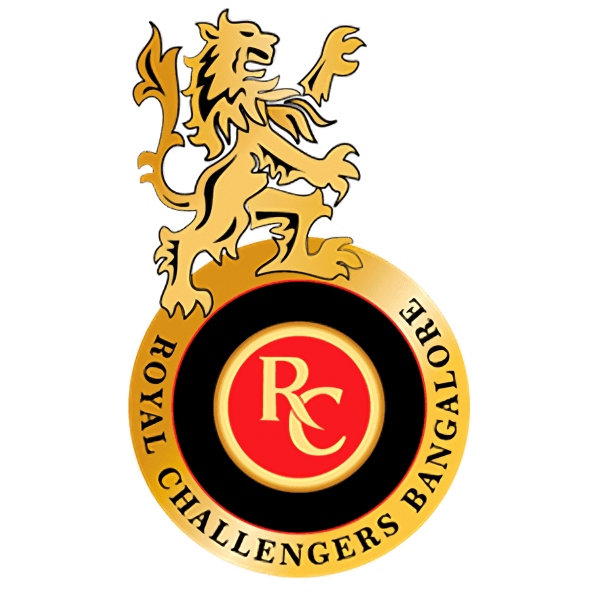 Sunrisers Hyderabad
The team is gradually improving its performance. Captain Warner is still in the squad. Mujib Ur Rahman and Kedar Jadhav are among the new players. All this strengthens SRH and gives them the right to claim the favorite of the IPL 2021. The team is motivated to win because it needs to rise from the last place according to the results of the last matches.
What substitutions will there be in key teams of the IPL 2021 ?
Before the start of the VIVO IPL 2021 in the UAE, a number of teams announced replacements in their own squads for the remaining games. They will begin on September 19 in Dubai. In total, there are 31 matches left until the end of the championship. They will be held until October 15 of this year.
So, Royal Challengers Bangalore replaced Australian Adam Zampa with Sri Lankan Vaninda Hasaranga. The latter managed to score only seven goals in the battle of India and Sri Lanka. Four of them are in the championship final. Then there are the following for this team: Dushmanta Chamira for Daniel Sams, fast left-hander George Garton for Kane Richardson and Tim David for Finn Allen.
Together with this, Rajasthan Royals acquired batsman Glenn Phillips. They were replaced by Jofra Archer from the UK. Phillips has a high strike rate and has played twenty-five games. This is an experienced player who is very much appreciated in the IPL teams. South African-born Tabraiz Shamsi will be a replacement for Andrew Tye in the Royal Rajasthan team.
| Substituted player | Commands | Substitute player |
| --- | --- | --- |
| A. Zampa | RCB | W. Hasaranga |
| D. Sams | RCB | D. Chameera |
| K. Richardson | RCB | G. Garton |
| F. Allen | RCB | T. David |
| J. Archer | RR | G. Phillips |
| A. Tye | RR | T. Shamsi |
| R. Meredith | PBKS | N. Ellis |
| J. Richardson | PBKS | A. Rashid |
| P. Cummins | KKR | T. Southee |
There was news that PBKS signed a contract with a first-class bowler Nathan Ellis. They will replace Riley Meredith. Ellis gained popularity in the match against Bangladesh after his own hat-trick. He is also an Australian reserve football player. Jai Richardson was also replaced by track and field athlete Adil Rishad. And KKR has a new player Tim Southey from New Zealand. They will be replaced by Pat Cummins from Australia.
These are the changes that will be in the IPL teams. All fans of cricket betting need to know about this. The result of the match often depends on the change of players. In order to make a bet correctly, it is necessary to study the performance of teams, their motivation to win, and also the game takes place at home or away. All these factors should be taken into account in IPL betting.
Carefully follow the IPL schedule so as not to miss anything important. In this case, you will definitely make a bet on time. Games are held every day and you have the opportunity to win and enjoy the process. Place a bet from your computer and mobile app. Now you know what substitutions are in the teams. Engage in IPL betting online India together with a reliable bookmaker.
List of players who may release IPL teams ahead of the 2021 IPL auction:
Chennai Super Kings: R Sai Kishore, Josh Hazlewood, Delhi Capitals, Suresh Raina, Faf du Plessis, Sam Curran, Shardul Thakur, Ruturaj Gaikwad, Ravindra Jadeja, Mitchell Santner, Lungi Ngidi.
Mumbai Indians: Mohsin Khan, Rohit Sharma, Saurabh Tiwary, Aditya Tare, Anmolpreet Singh, Chris Lynn, Anukul Roy, Trent Boult, Dhawal Kulkarni, Hardik Pandya, Suryakumar Yadav, Ishan Kishan, Rahul Chahar, Jasprit Bumrah, Jayant Yadav, Quinton de Kock, Kieron Pollard, Krunal Pandya.
Players register for IPL 2021 Auction
4th February, 2021 closed the IPL Player Registration with 814 Indian, 283 overseas players signing up to be with the IPL 2021.
| Country | Players Registered |
| --- | --- |
| Australia | 42 |
| Afghanistan | 30 |
| England | 21 |
| Bangladesh | 5 |
| Nepal | 8 |
| Ireland | 2 |
| New Zealand | 29 |
| Netherlands | 1 |
| South Africa | 38 |
| Scotland | 7 |
| Sri Lanka | 31 |
| USA | 2 |
| UAE | 9 |
| Zimbabwe | 2 |
| West Indies | 56 |
Players register for IPL 2021 Auction
FAQS IPL schedule
When does the first IPL match start ?
September 19 is playing MUMBAI INDIANS vs CHENNAI SUPER KINGS in Dubai
When is the final match ?
October 15 will be the final match of IPl 2021
Please note that our website and its administrators are not official IPL or BCCI employees, does not represent them and is in no way affiliated with any of these companies. This website is designed for informational purposes only to provide anyone interested with general information about the IPL 2021 Vivo schedule, team roster and composition, IPL 2021 times, and more.